To: INXS
From: Your Advisor
Date: 21 September 2005
RE: New Front Man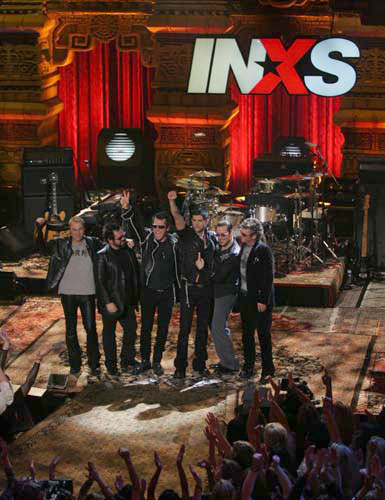 Guys, let me first congratulate you on your really excellent summer search for the new Michael Huchence.
That Canadian guy you picked, JD Fortune, is really going to kick when you launch your new world tour in January. He's so authentic right down to his name. Excellent choice.
But before you leave I think you need to pick one more leader. Guys, looking back at the whole Hurricane Katrina thing we're going to have ask you to pick a new U.S. president.
True, Bush didn't exactly go out like Huchence. But consider this …
a) He didn't know Katrina would be big, then flew over it after discovering Katrina was big after all
b) With 80% of New Orleans underwater he told his FEMA director, "Brownie, you're doing a heck of a job."
c) He flies back to the Gulf every week since Katrina left to prove he knew it had hit …
I think INXS needs to pick a new front man here.
This is how I see the contest shaping up. Put the word out – if your over 21, have no history of alcohol or cocaine abuse, have traveled at least once on your own dime outside the United States and show any curiosity about how the world really works, you're eligible to apply.
Contest rules: write a song explaining how you'd do a better job leading the United States.
Now in fairness, I think you have to let President Bush compete to get his job back. Maybe he could come out playing a banjo, backing up Dick Cheney on lead vocals. They could sing about finding fresh ideas by turning the White House over to a bright new team – like the guys from Molly Hatchet?