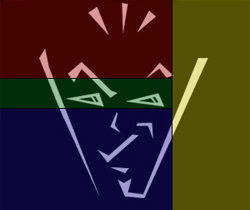 wHAT IS THIs?
Your place to publish ideas that self-respecting journals consider a waste of space.
sCREEDMe is an on-line billboard for the lame, dim, and disgruntled.
If you fit the profile, think it up, write it down, send it in.

sCREEDMe expands the horizon of social satire, adding fresh new voices and commentary, especially mine, self-designated Copy Boy In-Chief xANDOr. But what about you? Can you add to the doggerel?
sCREEDMe is dedicated to the margins. Mainstreamers need not apply and are happy not to since they can make real money elsewhere. sCREEDMe claims no domain over your work. Write it here, then sell it elsewhere for as much money as you can get. We encourage it.
sCREEDMe is a blackboard where everyone is free to scribble something. So log-on to the logorrhea ... Satire not required...
---